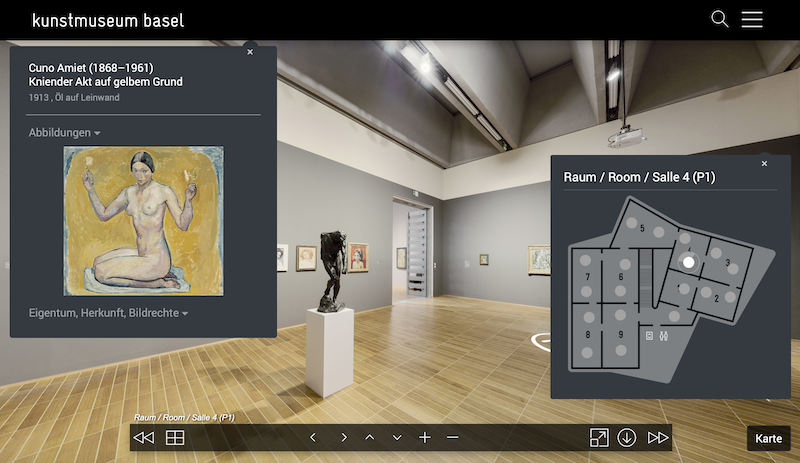 The COVID-19 pandemic has forced museums to get creative relatively quickly, developing virtual tours and more programming that is accessible from home - engaging individuals far and wide.
Museums are moving towards a preference for visually appealing content versus pages of text, which just doesn't grab the consumer's attention the way short videos, virtual tours and image-heavy content can. Imagery of the museum's exhibitions and events is used to encourage more visitors and donors to support the mission.
This leads to the fact, that museums are forced to take control of visual assets such as photography, imagery, video, new advanced file formats like zoomable images, 360°image, 360°video, 3D and documents. As museums incorporate massive volumes of digital media and rich media, museums turn to modern DAM architectures for cost-effective relationship management in addition to the use of a traditional CMS. DAMs get integrated to CMS with tightly integrated work in progress capabilities for files, including shared taxonomy structures.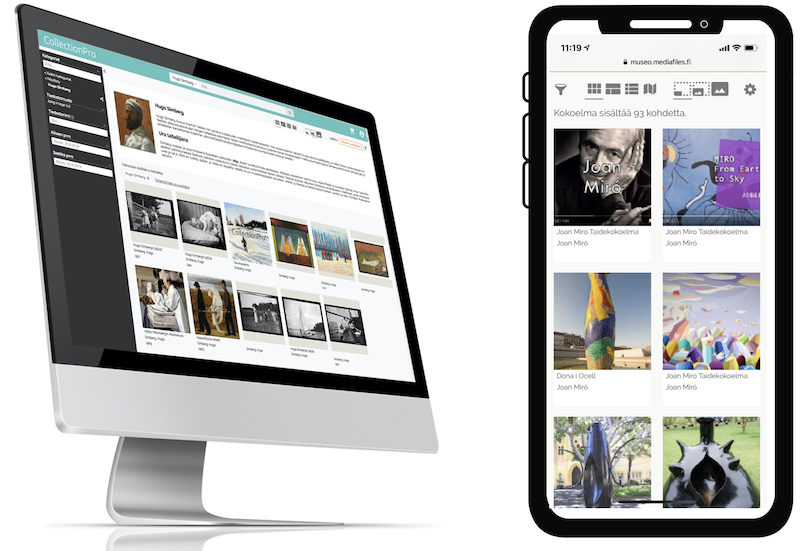 Using DAM enables museums to share assets with partners, media and external collaborators with guest access and distribute content to users so that everybody can see it quickly, understand what you have and download it in a variety of different sizes and formats according to the users needs and access rights.
Learn more about DAMs at the DAM Helsinki 2021 Event: https://www.helsinkidam.com/
Publish to public websites world wide

Not only are the museums own websites and social media platforms the channels where museum may publish content. Museums can target a larger audience now simply by connecting their museum database to the rest of the world, and make visual appealing content publicly available by means of open interfaces such as to Finna (for Finland) and Europeana ( for EU).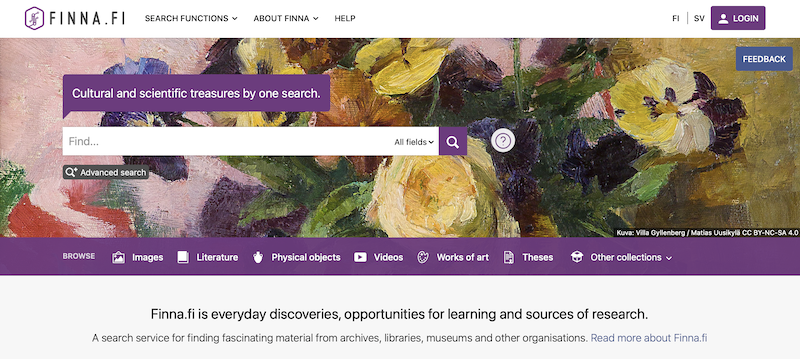 You can specify how often your data is to be synchronised, which data is to be synchronised, and with which rights between the systems.
Permissions gives the museum control of asset usage

But just because the museums worker can see a file, does not mean he or she should be able to publish it to anyone. Permissions-controlled accession DAM is really helpful here. A well-organised DAM process is the foundation for a museum creating a captivating content and customer experience while managing its brand.
The trend might indicate to more open access to the full collections held by museums, not just tours of the highlights. Not only does this help with preservation - because then you don't have researchers handling archival collections or objects - but it also gives anyone with an internet connection the ability to view historic documents.

Being able to access collections information from other museums from home is fabulous. Today, with modern IT systems, a museum can easily store, publish, share and connect your museum heritage data.
Search functions connected to the museums database included on the website.

Although it is often desirable to give the general public the opportunity to search within your own database, or within other cultural heritage databases, it is usually far from easy, or actually it used to be so.
Modern implemented websites now enable you to simply integrate your own easily-managed website with your own database which makes the website searchable. Published collections on museums own websites will then have search function enabled for simple and detailed searching of your database, or broader searching.
Read more about DAMs and CMSs: GLAM organisations benefit from CMS and DAM tools combined in one system.
Content and Assets for scholars

Museums try to make the most requested and important documents available digitally and searchable to scholars. Quite a few researchers have viewed these documents in their digital form, safeguarding the actual documents from overuse.
As Museums follow this digital trend, it would be great if entire collections became available online and these sought-after documents were part of the retrievable records.
Challenges museums faces day to day?

Communication among and between departments is challenging, especially during the pandemic as workers are not having as many meetings as normal.
It's probably more likely that some information gets lost when relying on virtual communication only. Sitting in the same room as with colleagues is still more conducive to obtaining a broader picture of what is occurring in the Museum as a whole.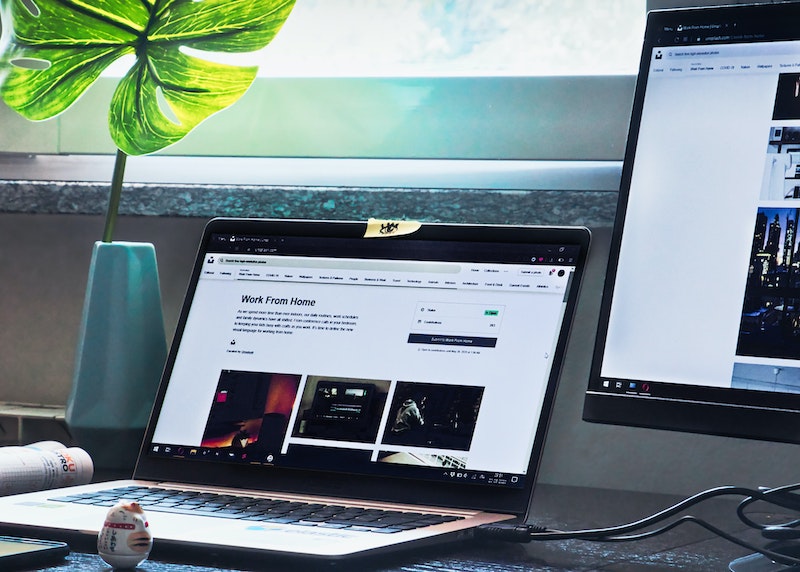 But what if your communication, while planning an exhibition is conducted in 3D, and your collegues can see visually how the collections are created and can not only comment in realtime but also edit and change the exhibition and finally even publish the exhibition on your website. This way the communication in the hybrid work gets more effective even though physical meetings stay prohibitited.
The virtual exhibition planner

Planning an exhibition is a complex process. Conceptual, artistic and logistical requirements enter into a multi-layered dialogue with the challenges of the respective spatial situation. A number of tools accompany the development, be it the museum floor plan, real models or computer sketches.
The increasing spread of virtual tours for exhibition visitors shows that there are great technical possibilities that have hardly been used in curation and exhibition planning.
The cura3D museum pro software offers an innovative aid here. The solutions grew in close cooperation between exhibition planners, museum officials and IT experts, making it intuitive to use and ideally tailored to curatorial practice. cura3D has references all over Europe and many museums offer a 360° virtual tour on their website.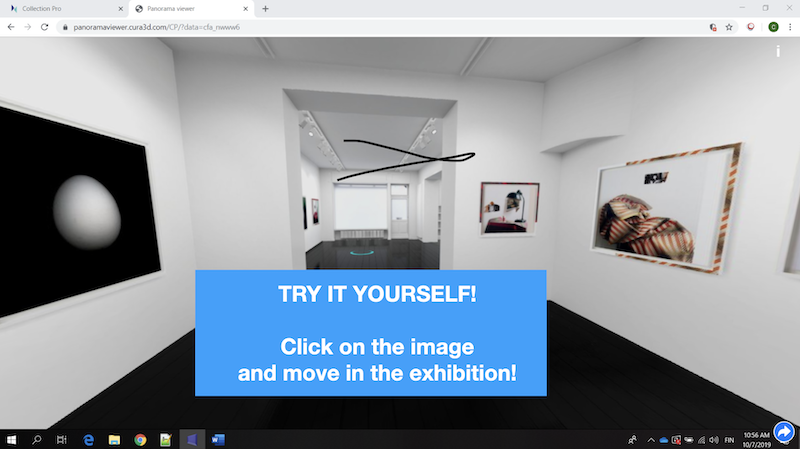 Features and workflows:

Exhibition planning with museum pro starts with digitization of your showrooms which can be viewed in different modes.
You can import data from your collection management system, Excel file or from your computer as single file.
Build a exhibition with temporary architecture, showcase and individual architecture. You can then place exhibits using your configurator and you can even colour walls and wallpapers.
While creating the exhibition using dynamic measurement you then just export the wall developments for the actual exhibition builders.
At the end you can share the exhibition using the PanoViewer which offers virtual tours to be shared on a website.
Store your 360° virtual tours for later or create only a virtual tour for exhibition that are impossible to offer as physical visits.

Would you like to make your collections more accessible to a wider audience while at the same time reducing handling issues? By choosing a modern CMS and DAM connected to 3D working tools and 360° images, you are provided with the tools necessary to offer this service to both registrars as marketing teams and potential museum visitors.
People in museums need to be educated for DAM

The maintenance in a museum DAM is not about the software. Firsthand, it's educating your users to workflows, processes, metadata and business rules. Train your users as much as you possibly can. The more they understand about what DAMs can do and why different metadata content, than used in the Collection Management, matters for searches, the easier and better it's going to be.
Read from our blog: How to choose the right DAM-service for Your MediaBank and add real value to Your business?
Bonus included: DAMs scale to a variety of users

DAMs at museum need not to be just for museum employees anymore. It is a need and possibility for the entire city and public service, not just the museum. Cross-departmental use of images and other content demand that a wider variety of users and teams like communications, project management and HR are involved. The overall cost-savings are obvious.
Check for more information on CMS and DAM systems at www.communicationpro.com
Author Rolf Koppatz

Rolf is the CEO and consultant at Communication Pro with long experience in DAMs, Managing Visual Files, Marketing Portals, Content Hubs and Computer Vision.

Contact me at LinkedIn.