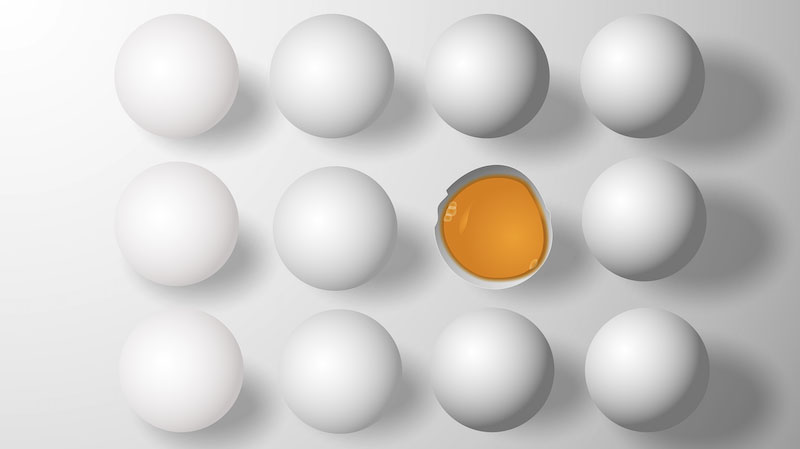 Collection, asset & object management made easy in one tool.
Digital technologies are transforming what the museum is and does and, even more important, what the technologies enable museums to do in the future. The GLAM sector (Galleries, Libraries, Archives and Museums) need both collections management and digital asset management processes to enable user friendly digital solutions and services.
Only few vendors offer open-source collections information management system (CMS) and digital asset management system (DAM) in one system for museums, trusts, foundations and historical organisations. The solutions today need to be multilingual, browserbased and accessible especially in Europe from any internet-enabled computer, tablet, or smartphone.
Collections Information Management CMS
A CMS provides the tools to precisely document any type of collection. Processes supported like: Entry, Acquisitions, Exit, Disposal, Condition, Conservation, Exhibitions, Loans, Shipments, Publications, Valuations, Insurance, and more.
CMSs can manage collections of objects, photographic images, relics and archives from various cultural heritage institutions, The solution provides anything from cataloguing, managing and disseminating cultural heritage assets, managing loans, collections care and conservation to digital asset management and public access.
Corporates benefit too - not only GLAM
Your corporates history and collections may be spread out across the world, and involve team members from different offices. A CMS makes collaboration easier, with data, objects and files archived and available to all users in real time. See your corporate collection in a whole new light. Maintain accurate location and financial records for all objects in your collection, no matter where they are.

Digital asset management DAM
A modern CMS acts as a DAM as it can store, add metadata, index and search digital assets, and create derivatives for better access. This solution is inspired by the "create once, publish everywhere" philosophy. Data can be published online on the museums website with a design adopted to your museums corporate design, or on an external site or microsite by default, so it can be shared publicly or privately. The digital images and documents can be stored and linked along with related objects.
Read more: Benefits of using a media bank

Read more about DAM&CMS : Now it's time for museums to utilise both Digital Asset Management and Collection Management Systems features.
Flexible access rules
As the tool is used to manage the day-to-day activities of museum collections professionals and others who work with art, artefacts, objects, and specimens, workflows need to be supported with a flexibly configurable role-based access control mechanism. A CMS brings you a complete procedure-based collections management system together with powerful data harvesting and sharing capabilities.
Dissemination
CMS:s can execute OAI-PMH harvesting processes against other providers, like locally Finna in Finland or Europeana across Europe, to make an integral dissemination of the records with their media. The tools need OAI-PMH support that allows data harvesting in Dublin Core and EDM RDF/XML. The open API Rest part is today a must of the system and can be used to access the database securely and reuse the data in any other context.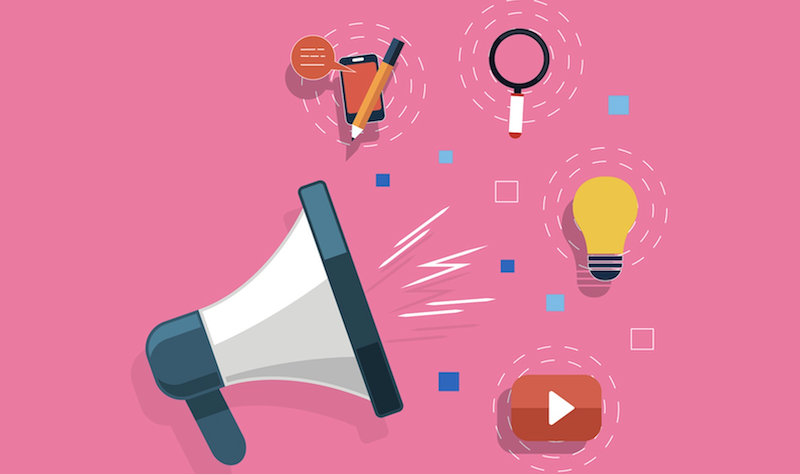 Share your collected objects, collections and assets with other museums, curators or scholars. You can easily give colleagues or third parties access to your stored objects or collections adapted so they will only see the information necessary. The modern CMS supports external URLs as media.
Database architecture
The most deployed database systems are persistent and secure, based on PostgresSQL and using the powerful search engine based on Elasticsearch. The CMS include controlled vocabularies and Thesaurus can be linked to external references. Ontologies and rules may be used to describe connections and relationships between concepts and things.
These modern CMSs/DAMs provide a flexible configurable platform for customised data models for the management of photos, artwork, documents and cultural heritage objects. Data structures can be configured easily. Management functionalities are as a rule based on Spectrum procedures and can assign roles and responsibilities.
IT Architecture
When it comes to IT architecture, there is no one solution that fits everyone. Whether using a public cloud fits your demands depends on a lot of factors including scalability, bandwidth requirements and throughput. There is also the security aspect to consider. When sharing sensitive assets, you need to know where and how it's stored.
The modern CMS & DAM systems should definetly be flexible enough to provide dedicated on-premise platforms, running on hardware in your own datacenter or in a private cloud on Azure or Amazon. The document media repository built for unlimited growth can favorable utilise services like Amazon S3. Ideally the CMS could be a resizable solution for small to large institutions, intended to cover the needs of museums and memory institutions, including support of big volume of users.
The Communication Pro difference
Communication Pro has more than 25 years experience supplying systems for all types and sizes of organisations and will work in close collaboration with you, supporting you at all stages of your project, to produce the most successful outcomes.

Communication Pro collaborates with cultural organisations to build, integrate and host innovative, user friendly digital solutions and services. We are data experts. We offer the innovative Collection Pro system as our combined CMS/DAM solution with an interoperable technology, based on international standards and aimed at linking data.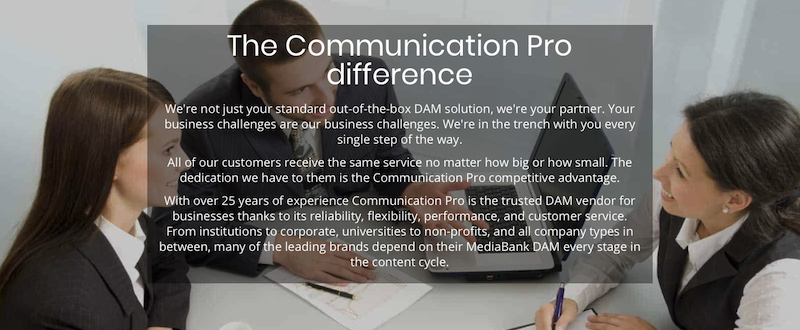 New technology solutions for virtual exhibitions.
We offer GLAM and cultural institutions innovative digital solutions to manage their collections better, offer unforgettable experiences to museums visitors utilizing all that modern communication channels can provide. We also offer museums visual solutions for their exhibitions for visitors to experience an exhibition virtually from their home using 360° images in smartphones, laptops or even with VR-glasses. We offer 3D modelling of exhibitions spaces to enable museum workers to plan new exhibitions with new objects directly from their CMS-system.
Read more about new techologies: Is adapting new digital technology and visual communication becoming a game changer at museums?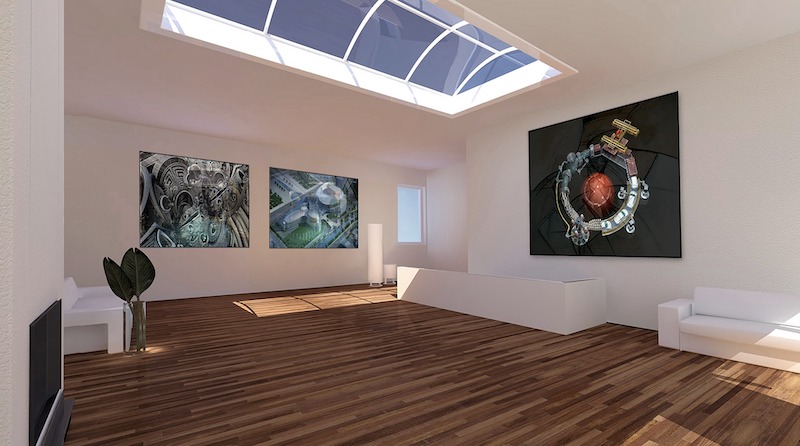 We're here to help you get things done faster while staying in control - enabling you to manage, discover, engage and trade in the digital age. Get the best out of your collections with Collection Pro, a professional collection management software for archives, libraries and museums. Collection Pro has digital asset management integrated within the system to manage and safeguard your collections to the highest standards.
Author Rolf Koppatz

Rolf is the CEO and consultant at Communication Pro with long experience in DAMs, Managing Visual Files, Marketing Portals, Content Hubs and Computer Vision.

Contact me at LinkedIn.