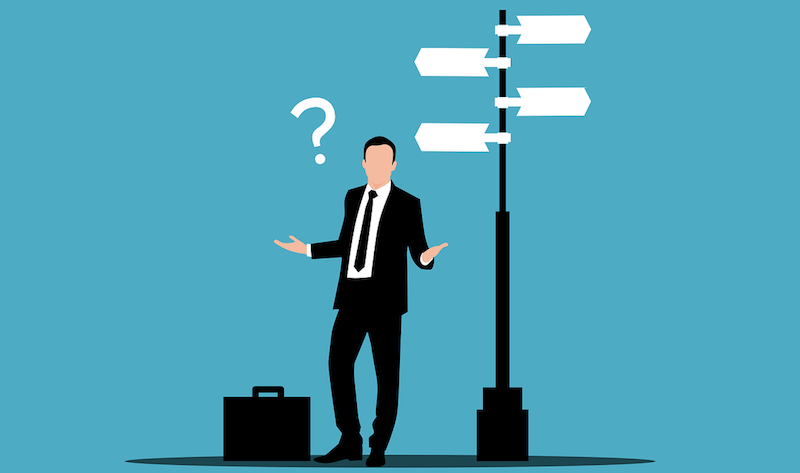 Like all other marketers, you're going to produce more content, more visual files, rich media like videos, images, publications, datasheets, presentations. So do you actually have control over these visual files and can you make them alive for multichannel use? If not, look for a DAM solution.
Choosing the right DAM solution is not always easy. One media library does not fit all. Sometimes your local department really needs just a simple and flexible SaaS media library for controlled management of media files, sometimes the need is for an enterprisewide DAM. So how do you find the best DAM solution for your company? Hopefully you are not lost in the RFP excel files requirement list jungle, like many others?
In this article you can learn, that choosing a SaaS media repository should not be as daunting as choosing an Enterprise DAM.
- Using DAM comes handy if implemented correctly
- Can you properly define your needs?
- Does your RFP expose requirements equally?
- Is the RFP blurring the benefits of DAM?
- What to do differently?
- Usage of DAM reveals flaws and benefits
- DAM is a solid investment
Using Digital Asset Management comes handy
To enable working from anywhere organisations look for unified communication and collaboration. One of such technology is working with Digital Asset Management (DAM) in Enterprises, media banks or media libraries in small and mid-size companies.
Digital Asset Management (DAM) allows organisations to easily store, organise, find, manage, create, distribute, and analyse all their digital content. A DAM system provides companies with one central source for all of their digital assets. Managing assets gets easier, both for internal and external teams and/or partners.
Digital Asset Management (DAM) systems are gaining in popularity among marketers, designers, and sales reps due to its features. DAM is a place for everything and everything is in its place.
DAM serves many roles, from traditional communications and marketing use cases to being positioned at the center of a complex enterprise-wide digital supply chain. And to work it needs an open API to connect to the most relevant platforms. Some of the vendors offer their DAMs including PIM or CMS-solutions, other offer these features separately integrated via their API. The complexity of the ecosystem can get very deep no matter what is included, starting from taxonomy issues to deliverables in multichannel environments.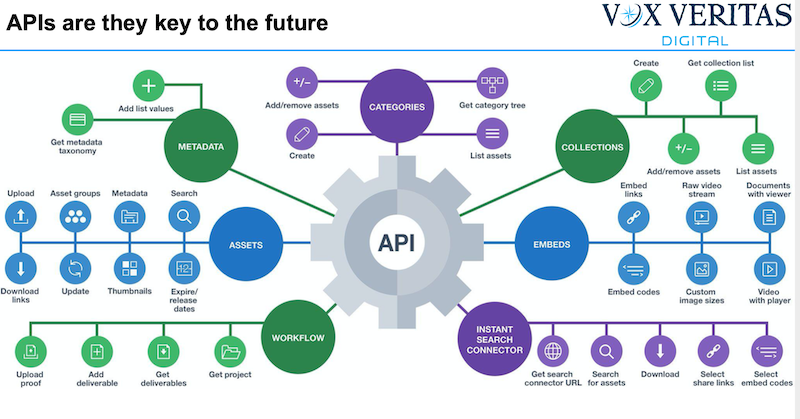 Copyright: Theresa Regli
DAM should be the foundation of marketing
DAM essential features allow you to put your marketing content first and manage your brand more efficiently and effectively. A DAM system can offer various features and can work in very different ways depending on the set requirements. Before a Enterprise DAM works properly, the implementation, including migration and onboarding, needs to be done properly and this may take a long time. A DAM is actually never finalized, as it is to be seen as a process. Keep in mind while looking for a DAM solution, that you need to be aware of what kind of workflow issues you primarily need to solve.
A DAM system creates structure, meaning no more endless searches in folders but quickly finding the right image – eliminating unnecessary hours and operational costs. DAM relies on metadata. Adding unique metadata to digital assets is an investment in labour that makes the digital assets searchable, findable, reusable and potentially repurposable, giving it more value.
Can you properly define, what kind of DAM services your corporation needs?
The market offers a wide range of DAM software, Media Libraries, Brand Asset Management, Media Management, PIM Product Information Systems etc. Many solutions offer the same standard functions at first glance, but differ in terms of additional features, customisable workflows, configuration capacities, experience of the vendor in project implementation and, of course, in terms of horrendous price differences. Is it a Brand Portal, a media repository, a sharing service, an integrated Digital Asset Management, or something else?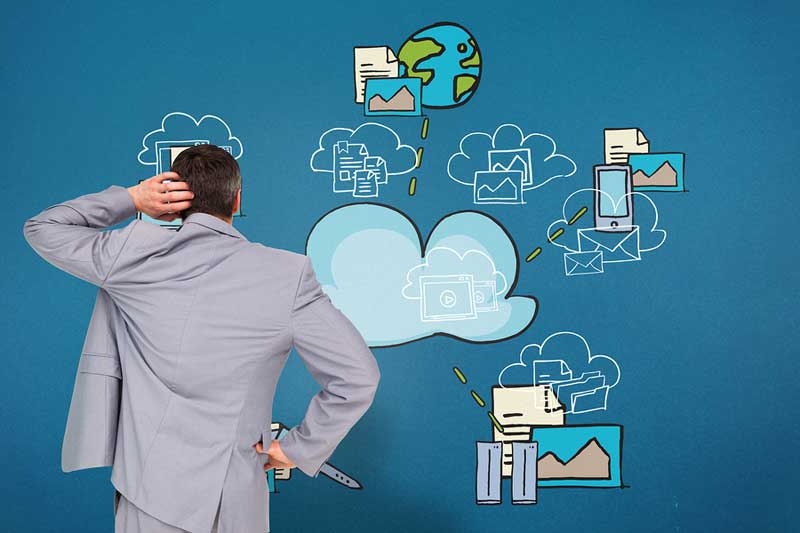 Sometimes great ideas and expectations of a new DAM deployment turns out to become a basic departmental archiving solution, a corporate media library or a simple image bank. Why is that? A typical scenario might look like this; The process starts often from one department needs, but team members and IT see greater needs in other departments and therefore the project grows easily to undesirable, even mastodon Enterprise proportions.
The next step turns out to be creating a never-ending excel sheet of questions and feature requirements for the digital asset management system and for the IT infrastructure. RFP includes hundreds of questions covering: media support, search, collections/lightboxes, metadata cataloguing and tagging, reporting, branding and design, multi-lingual capabilities, workflow, permissions, authentication, rights management, integration and APIs, scalability and hosting, training, project management, account management, data protection and costs.

For an Enterprise DAM you need to specify how to integrate DAM with all the other solutions in use at your organisation such as WCM, PIM, eCRM, MDM, Web2Print, Social Media, Creative Tools and many more.

The difficulties for customers is to understand, when a basic "out of the box" integration offered by vendors is customizable to local requirements or if the integration tends to work for some basic functionality or is just API-ready. Typically the marketing of SaaS DAM vendors seldomly open these integrations app issues and makes therefore judgment of functionality difficult.
The listed questions and criteria can support you in choosing the best DAM system for you. Once you have collected the key requirements for a new DAM system together with your colleagues, you should have an initial overview of different needs and you can start talking to software providers.

After possibly first issuing a request for information (RFI), then researching various products, then issuing a request for proposals (RFP) the selection of DAM starts.
Does the RFP expose equally what is business critical and how employees connect with a DAM?

Does the RFP requirement sheet correspond to all your technical and functional requirements? Yes and no, as all these things are important but sadly also very difficult to prioritise, as they are all on the same level on the excel sheet. Additionally the end-users should be prompted to indicate that the solution is right for them but also that the solution supports the workflows defined in the requirements including integrations to needed platforms. This gets very difficult to unveil in a larger corporate environment.
For any bigger corporation, the choice of an enterprisewide DAM system is a big thing and therefore includes a massive tender. The corporation is promted to choose a vendor that has the experience with similar customer implementations and fulfills the required boxes on the RFP checklist. The question is, is this the correct approach to choose a media library or even a smaller DAM or does it suite only Enterprise DAMs?
RFP:s can blur priorities and bottlenecks as well as the critical users needs and workflows in a DAM
An RFP is a great tool, done right, as it includes all needed requirements from the corporate's departments (but includes also often far too ambitious features). The question arises, what is essential for whom and what is actually needed or just nice to have? An Enterprise DAM has to be adopted by the entire organization, but sometimes the actual need is local and only defined in a few included departments.
Can the checkbox-style itself in RFPs be the root of the problem? The format of the RFP only allows limited yes/no responses, where vendors are forced to tick "yes" as the other option would be to be excluded due to the nature of public tenders, where every check-box is "equally" critical.
The RFP checklist shows whether a DAM system supports something, complies with the feature requirement and IT-requirement, but what really matters is how the system supports certain functions - and how the vendor fulfills user needs.
The benefits of the traditional RFP model remain gauzy
Bid comparisons are often sought to be built around certain pre-listed technical conditions as the company strives to ensure that the issues that are critical to them are addressed.
The backside of the RFP approach is that it may easily result in a higher investment cost for the DAM solution itself, as all clicks in the RFP needs to be addressed to as a yes tick. If not, the vendor has a hard time delivering the required functions properly.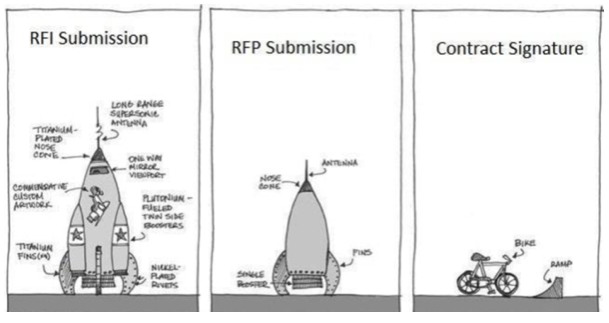 This request (RFP) is initiated by a team of employees, including all requirements, but sometimes due to communication and often budget issues, the follow up Proof of Concept (POC) gets reduced in prices and functionalities. At the end the requirement list gets shorter and shorter, applies only to maybe some department requirements, hence probably resulting in a fast and cheap purchase of a SaaS-service, solving one departments needs, but not solving the wider enterprise needs.
So what to do differently?
Customer DAM+IT challenges must not only be met with technology and standard products, but the DAM supplier must have an in-depth knowledge of the customer's business and its real challenges. Expertise, smooth collaboration, or the ability of an DAM-supplier to produce business-enhancing solutions are almost as important elements as the technical capacity of the solution itself. Only then will it be possible to tailor solutions that carry far.
In DAM partnerships, people working on the customer interface level on both the vendor and customer sides, need to have the power to specify and implement workflows that make sense.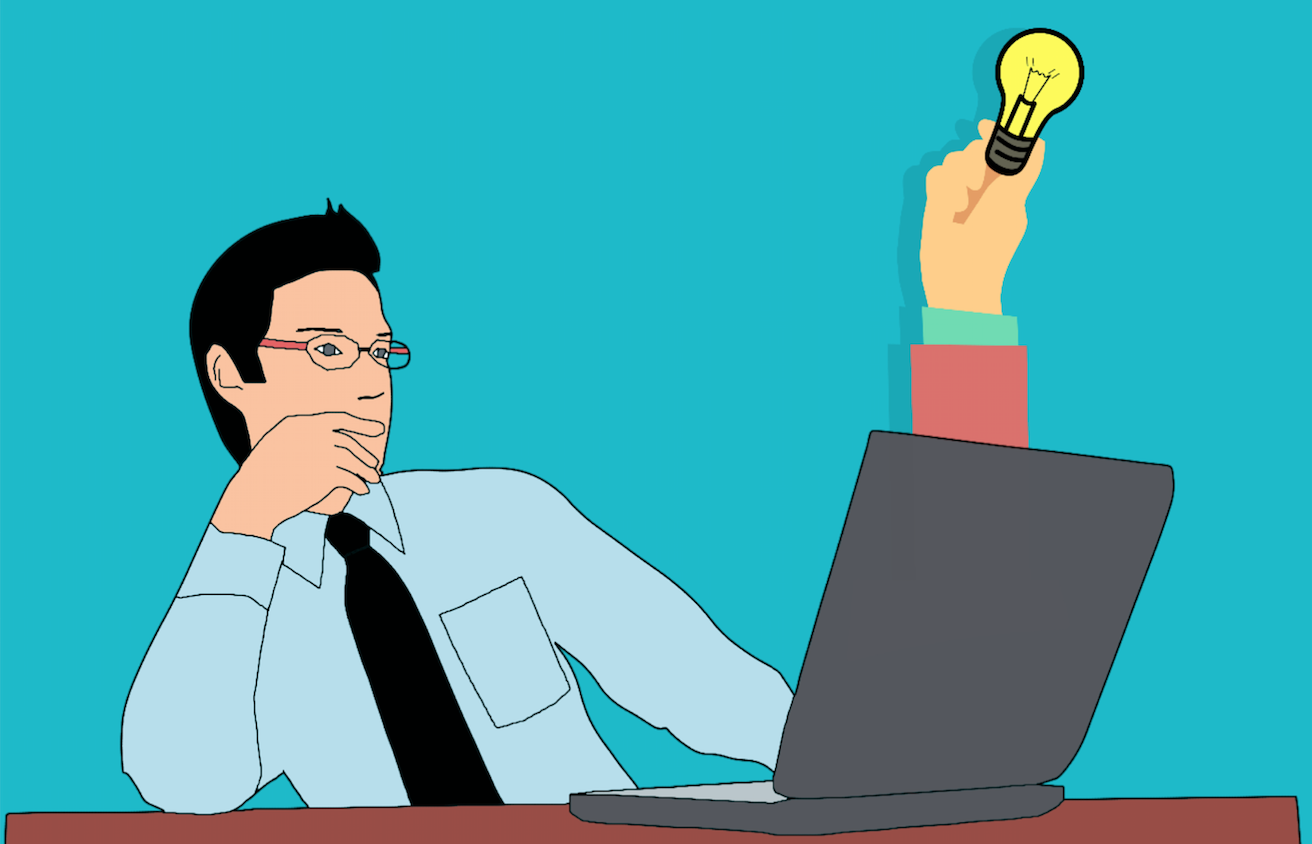 Instead of a RFP-checklist, you might consider a shorter list, where you describe what you are trying to accomplish on a general level. Explain why it is important in your business case, who will be involved and how the users workflow ideally should be solved. On the function level try to present them with the remarks like must have, should have and nice to have.
On the other hand the decisions concerning smaller media libraries are made rapidly and lightly, the pricetag might get affordable and the basic needs for a department are often well handled in these solutions.
Only the usage of the DAM service reveals flaws and benefits
After the core users have started using the media library, it's time to roll it out to more teams and external partners like resellers. This is the true test for if you actually bought a scalable SaaS-DAM for your needs, or just an unflexible "out of the box" nonconfigurable media library solution.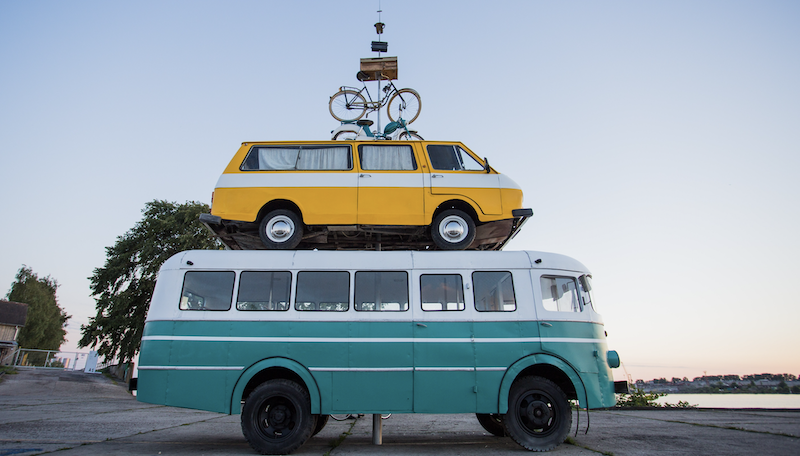 Sometimes after the implementation and onboarding, challenges arise and the customer realises that the platform can't perform a specific task that is critical for the business. This more often happens especially for basic SaaS-solutions with limited configuration options, but are offered to the customer as a feature rich Enterprise DAM. You need to be more specific with your briefings than just 'easy to use' if your goal is to achieve flexibility.
Maybe the vendor even misled the team by the word DAM and its feature set itself? A media gallery, repository, library, an image bank or just a brand portal might be more than sufficient for many organisations, but many solutions are also often misleadingly referred to as Enterprise DAM.
One of the many benefits of a simple corporate SaaS media library is, that the implementation gets faster. After agreeing on a "DAM SaaS configuration" for the department, that is just right for the situation, considering the amount and type of users, your storage space needs, possible necessary integrations, etc., your media bank environment will be live within hours, at least technically. One of the most important parts of an DAM is knowing what digital assets you have - and then being able to find, access and use them.

Obviously the specification of the needed service must in all cases be first done properly to succeed in the implementation. Otherwise you end up in what you garbage in garbage out and your mediabank appears soon more like a trash bank where nobody finds relevant assets.
Still, sometimes usage isn't where you would like it to be despite all promises from vendors or countless efforts after the onboarding. DAM adoption, (applies to media libraries as well), within the company requires ongoing additional internal marketing and refreshed internal training and ongoing presenting of new small updates and tips to users. The super simple user interface may prove to be too simple for extended use in the future.
DAM is a solid investment, for sure
If a separate centralized source for digital assets in your case results in substantial time savings and improved output, then it will most likely deliver a positive ROI. An additional, less-quantifiable benefit is, that these organisations can improve branding consistency better than they would be able to do without a DAM.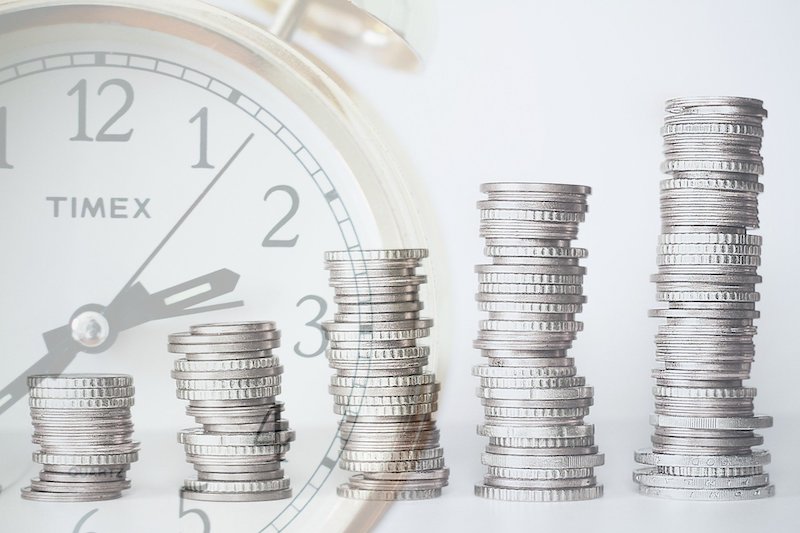 In some cases it is not intended to put all company's assets in one place, especially if you have a lot of company content, that might actually be undesirable. Instead of making everything available to everyone, like typically in a public Brand Portal and Image Bank, it's better to make, if possible, the right content available to the right people using permissions and user roles.
Should DAMs be built for how businesses attract and retain customers? A modern DAM can be designed to assist marketers, salespeople, IT departments, international teams and all other stakeholders achieve their goals. DAM helps users stay on track throughout the whole process of managing content and media files.
There are all kinds of solutions that focus on DAM. But on which criteria do you review a solution?
What are your challenges and goals?
How do you want to manage the digital assets?
What additional wishes do you have?
What is your budget and business case?
Which DAM system fits your organisation?
We at Communication Pro can provide customers with different digital content solutions and assist to choose the right solution to meet their needs and preferences. We help make the solution suited for their ecosystem and implement it with our expertise.
Check out our DAM services here.
Author Rolf Koppatz

Rolf is the CEO and consultant at Communication Pro with long experience in DAMs, Managing Visual Files, Marketing Portals, Content Hubs and Computer Vision.

Contact me at LinkedIn.